Members of the Chicago Suburban Radio Association will hold their annual Field Day On-Air operation
at Veterans Park, located on 26th Street, on half mile west of Harlem Avenue in North Riverside, IL on Saturday June 24 and Sunday June 25, 2017.
Field Day is the single most popular on-the-air event held annually in the US and Canada.
On the fourth weekend of June of each year, more than 35,000 radio amateurs gather
with their clubs, groups or simply with friends to operate from remote locations.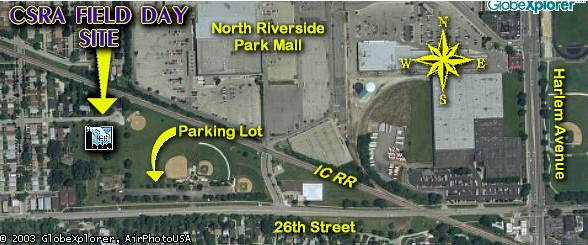 Operating from 1:00pm Saturday to 1:00pm Sunday
THIS EVENT IS OPEN TO THE PUBLIC!
West of Harlem Avenue on 26th Street. Just south of North Riverside Park Mall.
Park in the lot on 26th Street and take the path north to the site.
Look for the banners and the welcome station.
TALK IN ON 146.76 repeater and 145.555 simplex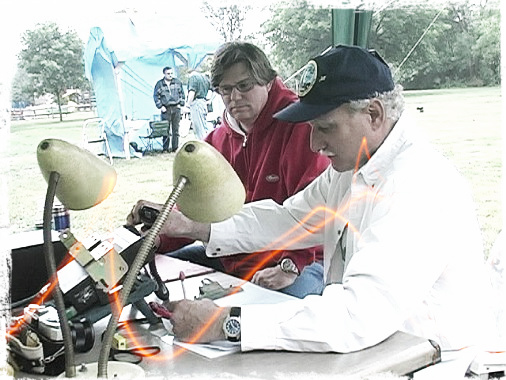 CLICK HERE FOR PICTURES FROM PAST FIELD DAYS