We'd love to hear from you!
Our mailing address is:
Chicago Suburban Radio Association
855 So. Kenilworth Avenue
Oak Park, Illinois 60304

CSRA Website: www.csraham.com
Email CSRA:

or use this form to email your message!
Contact form powered by 123ContactForm
Click here for a membership application
CSRA CLUB OFFICERS
.

FRANK CRESCENZI K9KTU
President
MIKE COWDEN W9HAT
Vice President
RAY GOOD AA9F
Treasurer
TOM ZIMMERMAN W9TTY
Secretary
ED SCHUMACHER WA9GQK
Past President
FRANK CRESCENZI K9KTU

Publicity Chairman




CSRA EMERGENCY COMMUNICATIONS TEAM

MARTY PAUSCHKE AA9SL
Committee Chairman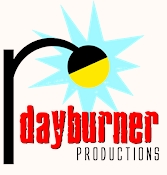 All contents are copyright ©2016, Chicago Suburban Radio Association.